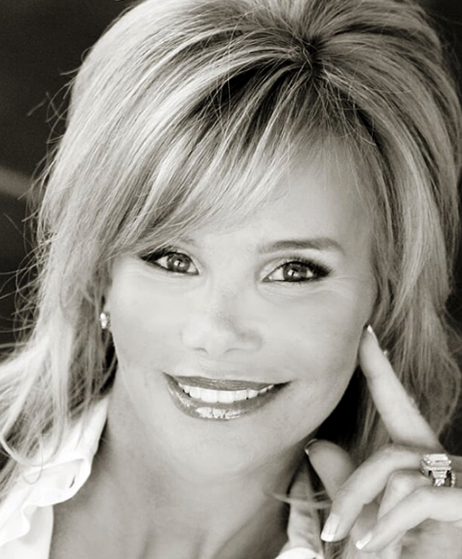 In 2011, Stacey's vision led her to develop her first collection, Jewelry of Legends™, a unique jewelry line inspired by the fabulous baubles of icons like Marilyn Monroe and Princess Diana (Princess Collection™). Soon after, Stacey successfully sold her pieces, from this collection, on HSN. Recently, Stacey has expanded the Jewelry of Legends™ collection to include jewelry inspired by Ava Gardner, Ingrid Bergman, Gene Tierney, Ginger Rogers, and Natalie Wood.
And, that's not all. Stacey has an exclusive agreement with Heritage Auctions to recreate some of their most sought after heirloom pieces to hit the auction block. All of these timeless pieces are made of superb craftsmanship and radiate in color and cut. The coveted "Heritage Collection" jewelry is available exclusively from The Danbury Mint.
Stacey's collaborations with The Danbury Mint has expanded to include a collection of "Simply Glamorous by Stacey Whitmore" handbags. This unique collection of handbags reflects the same incomparable elegance, timeless design elements and hallmark details that have made Stacey's creations sought by women everywhere. "The Heritage Collection" and "Simply Glamorous by Stacey Whitmore" can be purchased by mail order or online at the Danburymint.com.
One of Stacey's most exciting brand developments includes being the owner and brand creator behind Princess of Beverly Hills™. This real-life maltipoo, known best for her pink hair and accessories, has become a viral sensation on the Internet among young girls and women. Princess of Beverly Hills™ has a widespread appeal teaching a valuable lesson: treat others the way you would want to be treated. Her unique looks, coupled with her sweet personality, pulls fans in.
Stacey has partnered with DEMDACO to produce, market and distribute Princess of Beverly Hills™ merchandise that includes plush toys and accessories to be sold worldwide in 2015. And, soon audiences will be able to watch Princess of Beverly Hills™ show off her acting chops in the in the underdevelopment feature film "Heavenly Stars."
With her passion for outstanding products, Stacey hopes to continue to help women find ways to treat themselves to the finer things without breaking the bank and inspire women of all ages to achieve their dreams and ambitions.